A decade of design
First thing's first, we need to give credit where credit is due. The new Allamar site was designed 100% by Robert James, and was programmed/developed entirely by Grayson Scherer. Contributors to the website include Adler Archer whose considerable communication efforts allowed us to streamline our messaging, not to mention his unbelievable amount of patients during this incredibly long process. Mark Torres, our SEO guru has been invaluable, bringing his know-how and concepts to the proverbial table, allowing for our development to focus its efforts accordingly. And of course, Denali, our team mascot and overall muse for everything we do (cue marching band and generic collegiate fight song).
Special Mentions
I want to thank David (Goliath) Haffer for his brain-storming contributions and his help whenever I needed a guiding hand.
Also thanks to Tessa Hansen for always believing in me and pushing me to be the best I could be, in tough times and in the good.
Lastly, to anyone not explicitly listed here, all of those who lent a helping hand in any capacity whatsoever, need to know how appreciative I am that you all are in my life.
The new Allamar website has undergone over 10 renditions, we took the best from every rendition and compiled them into what we think is the best Allamar website to date. Absolutely every detail was tirelessly considered and then considered again; from font choices and sizing, to each shade of grey used on the site, the speed of transitions, use of webGL and parallax — Absolutely Everything.
The last website rendition that we made live, won multiple awards, but it didn't win the award that we were hoping it would. This time around, We're hoping things are different. We'll keep you updated and let you know what happens, when it happens.
Just for the hell of it, I've added some pictures of the renditions over the last 12 years. I've come a long way with design, when we first started, I sucked... A LOT!
Allamar Website 2002
This was the first Allamar website to ever go live on the world wide inter-webs. This was back in the day when the incomparable Nick Hoague was a member of the team. I say Nick was incomparable, but to be fair, he allowed this atrocity to see the light of day. I guess I can't blame him, who wouldn't want to get a solid laugh out of this?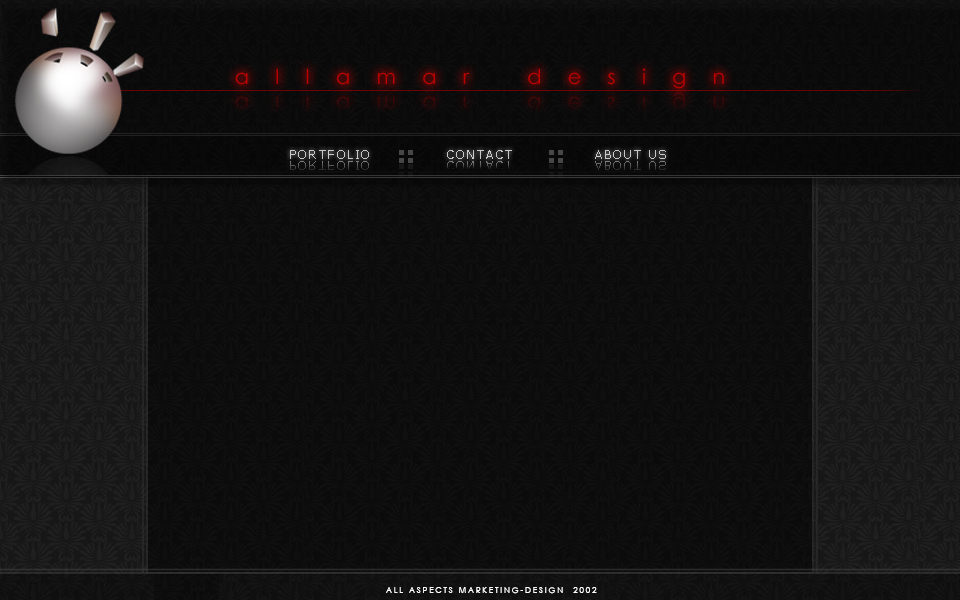 Website rendition 2
This first website rendition was a complete mess, but it was the first piece in a giant puzzle that wound up with the website design that you see today.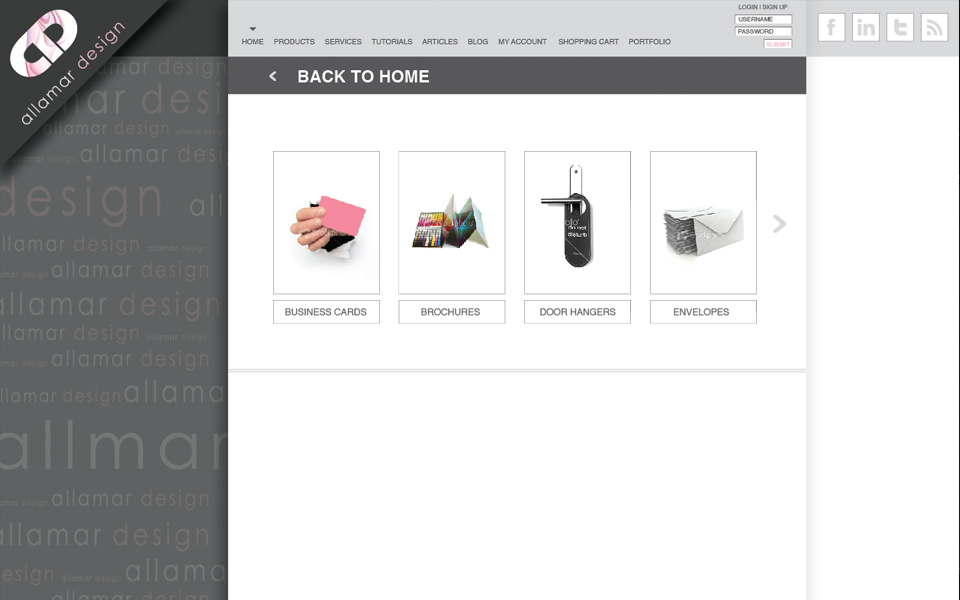 Website Rendition 3
This concept furthered my understanding of what was going to eventually be needed in order for the website to look and function properly.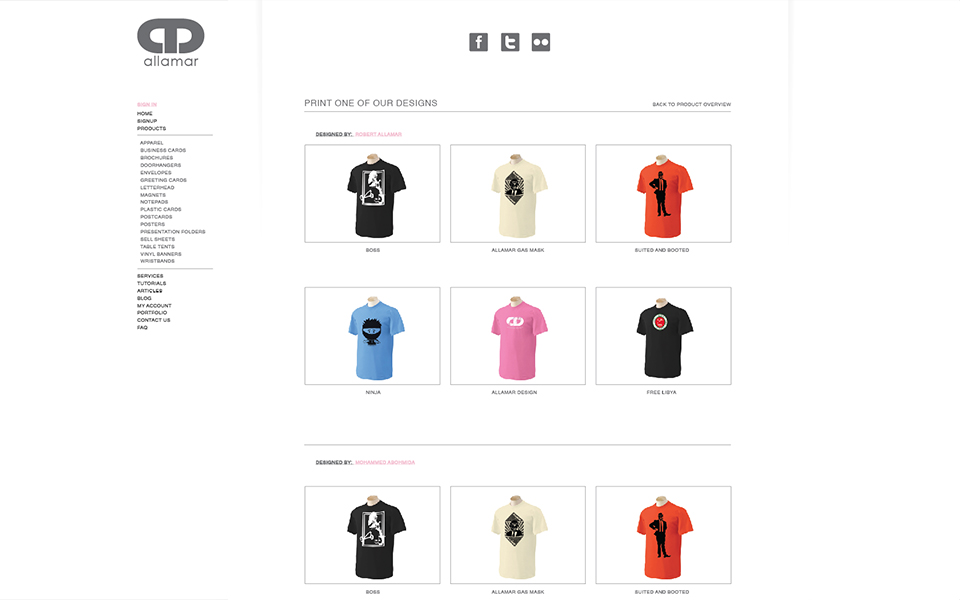 Website Rendition 4
This concept went a completely different direction. We were wondering whether it was possible to still maintain our overall messaging and feel with this strange new direction. It couldn't be done.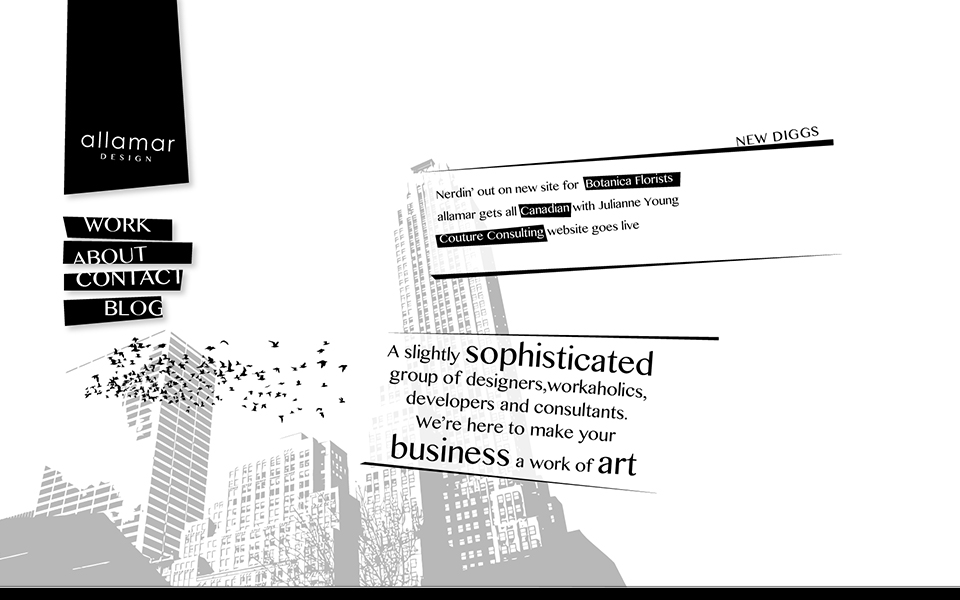 Website Rendition 5
The urban feel of this rendition wound up being the direction that we wanted to head in. Considering our overall concept of messaging, we wanted to stay with an urban feel that exemplified who we were as designers and developers.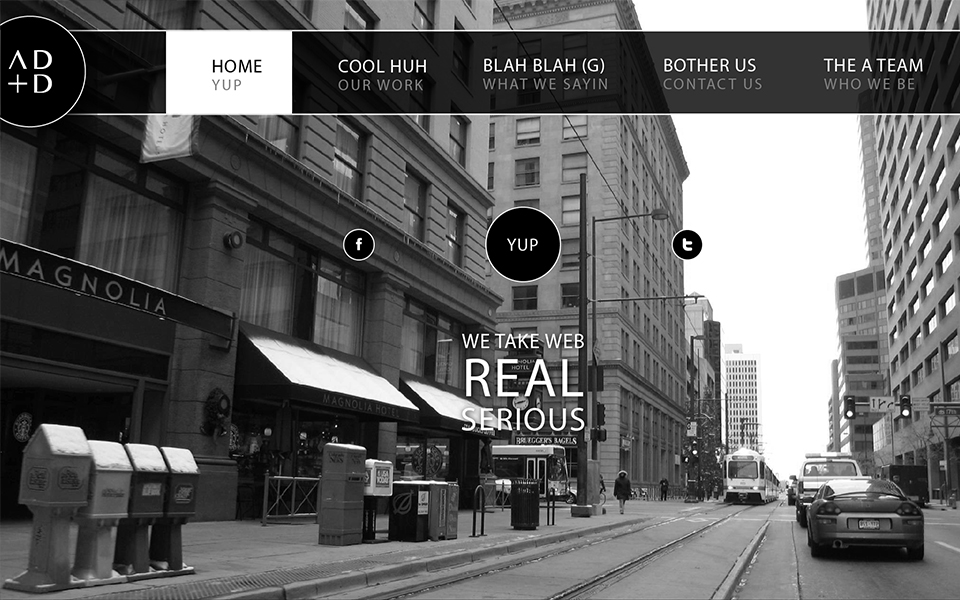 Website Rendition 6
We wanted to really portray an urban aesthetic in Denver, what better way to do that than custom photography and text blasted at you on the home page? Ummm... yeah, this needed work.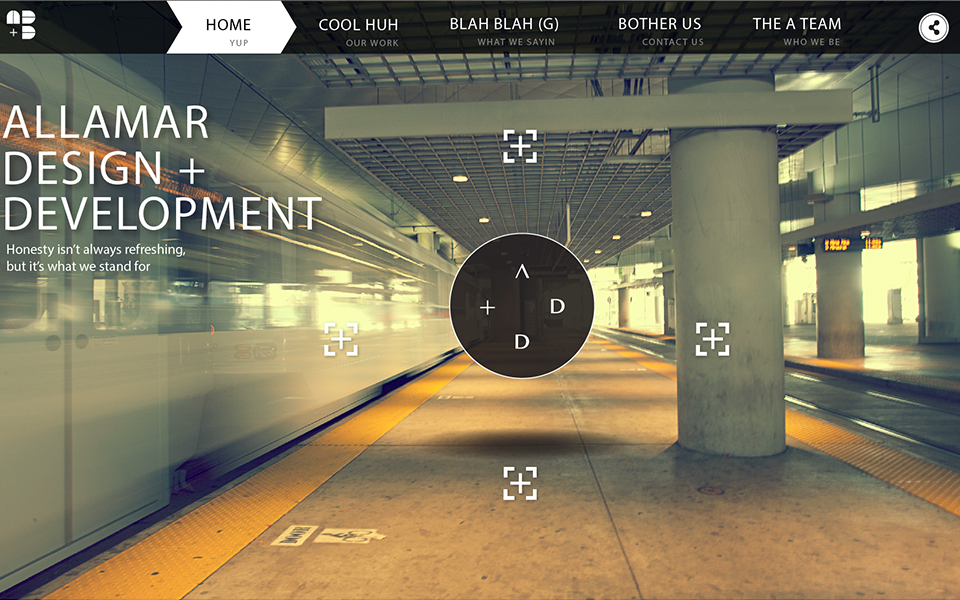 Website Rendition 7
Now we're getting somewhere. We wanted to make sure that our aesthetic was more customized, so we worked on a custom cityscape with a friend of mine who is probably the best designer of all time, Benny Yarnell.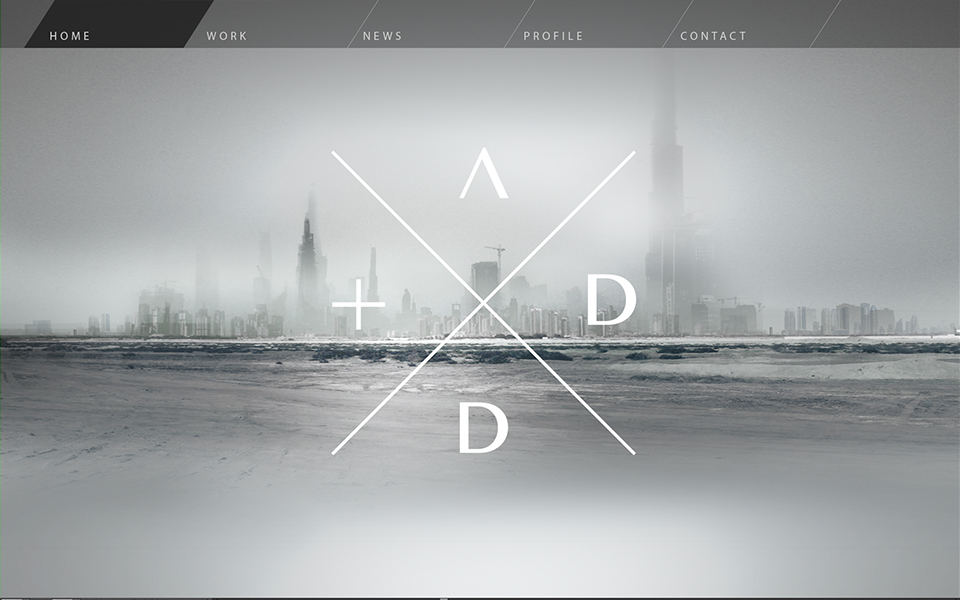 Website Rendition 8
This was the final step before we really nailed down our concept. We took our previously conceptualized city scape, made it a bit more realistic and changed a bit of the functionality to mimic my personal favorite group of designers at Ultra Noir in Paris. The issue here was the goth appearance that didn't really capture the feeling we wanted.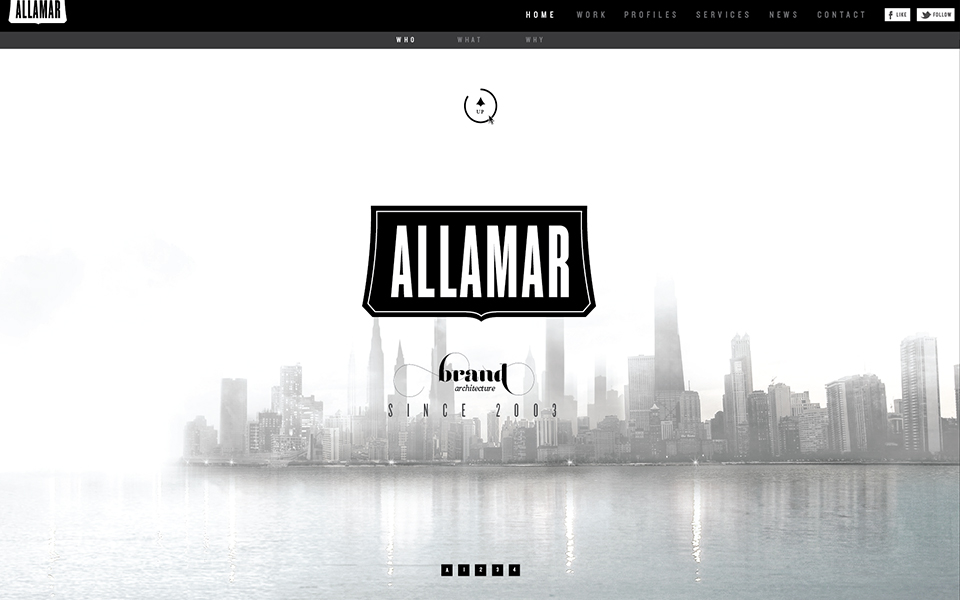 So now here we are
You'll notice that we went through a bunch of logo concepts as well. This wasn't because we wanted to rebrand every month; rather this was us attempting to really nail down our image. It took some time, it turns out that designers suck at creating stuff for themselves that they can be happy with.
Anyway, now that we have all of this out of the way, we hope that you enjoy our brainchild and that you get all the information you want from here that you seek. If there's something that you want us to do better, or that you don't like... Keep it to your damn self. I mean, contact us.